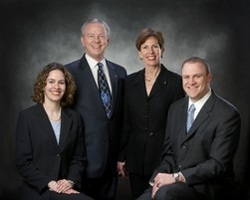 We're Atchley Financial Group, one of the top independent wealth management firms in the nation. Although we manage portfolios from coast to coast, we treat each of our clients as if they're our only client. In fact, we're known for our detailed and personal attention as much as for our experience and professional expertise.

We specialize in retirement, investment, and estate planning for individuals in every part of the life cycle, but our over-arching goal is to help our clients make intelligent decisions with their wealth in order to reach their goals, realize their dreams, and achieve financial independence.

See why more people are choosing AFG to help them manage their wealth than ever before—and why it's critically important for anyone who is concerned about their financial future to choose wisely.




---
---

Your Choice for Hair Care- AVEDA
Fratelli Salon is a team-based hair salon that focuses on what is best for you and your hair. Using our more than 100 years of combined experience and the latest products, we provide you with an impressive look you'll love. Trust in our stylists to always give you the beauty you want. Their continuing education allows them to stay on top of trends.
---
---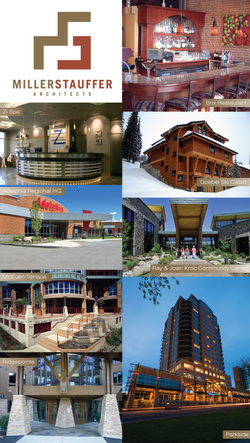 With over 30 years of completed projects, our projects cover a diverse collection, ranging from a pool cabana to a high rise mixed use urban center. Miller Stauffer has significant project experience with custom residential, multifamily housing, business, hospitality, commerce and government.
---
---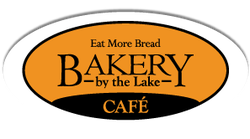 Bakery by the Lake was started in 2007 by a father Frank Pigott and son Andy Pigott with a vision of crafting artisan breads, delicious pastries, and traditional espresso for the people of
Coeur d'Alene.

We moved from our original location to our cafe in 2008, and added a line of hot sandwiches, soups, and salads. The most recent additions to our menu are beer, wine and pizza!

Today the bakery team strives to provide the best experience possible, from making a handcrafted espresso drink to decorating a birthday cake. We have a wide variety of options and are always expanding!

Our pride and dedication to what we do has led Bakery by the Lake to be voted Best Bakery in the North Idaho by the readers of the Inlander, and one of our own baristas was named Best Barista in 2012.


---
---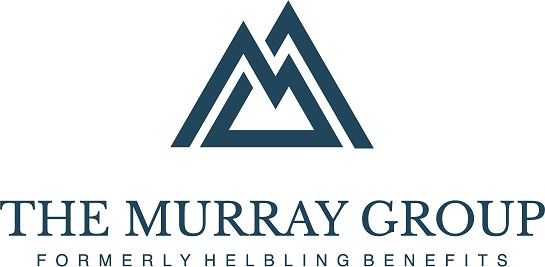 The Murray Group Formerly Helbling Benefits Consulting

The Murray Group is committed helping employers design, implement, and manage a successful benefits program for their employees. Our service approach is a team of experienced and knowledgeable benefit specialists who are dedicated to providing exceptional service to our clients.


---
---

North Idaho Title Serving the Coeur d'Alene, Sandpoint, and surrounding areas, North Idaho Title (NIT) specializes in providing residential, commercial, and builder/developer title and escrow services. Our escrow teams at North Idaho Title are committed to building partnerships with our communities and clientele, handling each resale and refinance transaction with precision and care. We provide superior customer service and integrity, maintaining our excellence and dedication to the industry.


---
---
The Northwest's only full-service exclusive land planning and landscape architecture firm.Verdis is the Pacific Northwest's only woman owned full-service exclusive land planning and landscape architecture firm, specializing in all phases of both disciplines. We are passionate about providing our customers clients with exceptional service and results, and fully dedicated to producing common sense solutions and design excellence in the natural and built environment.

Address:
601 E. Front Ave. Phone: 208-667-1214
Suite 205
PO Box 580
Coeur d'Alene, ID 83814



---
---
​

Emphasizing family recipes, Sweet Lou's Restaurant and Tap House offers familiar American fare entrees that the Foust Family takes to the next level with fresh ingredients and creative twists.

Along with an extensive menu and casual atmosphere, Sweet Lou's has 32 beers on tap to enjoy while you are watching your favorite game on one of their 17, 4K televisions.

Happy hour is available every day from 4-6 pm with beer, wine and appetizer specials. Every Friday and Saturday, Sweet Lou's features smoked prime rib as the dinner special.

Be sure to become friends with Sweet Lou's on Facebook for ongoing specials. Open seven days a week, 11 a.m. - 10 p.m. For more information, visit www.sweetlousidaho.com or call 208-667-1170
---

---

MAUL
FOSTER
​ALONGI

​About UsPlanning, Science And Engineering For Our Clients And The Environment.Maul Foster & Alongi is an integrated multidisciplinary professional organization consulting in planning and development services, GIS and data analysis, environmental, engineering, and health and safety. We work with diverse client types, including attorneys, forest products, mining, public agencies, heavy industry, solid waste and recycling, food processing, ports, real estate, and petroleum.
MFA is a locally-owned Pacific Northwest consulting firm established in Vancouver, Washington by Jim Maul, Tom Foster, and Neil Alongi. Since our inception in 1996, MFA has grown from four employees to more than 80 employees and now has offices in Vancouver, Seattle, and Bellingham, Washington; Portland, Oregon; and Kellogg and Coeur d'Alene, Idaho. In 2013, MFA became a 100% employee-owned company. Our culture attracts highly motivated professionals who provide excellent service and help their clients succeed.


​